Quality
Every home is a reflection of the person residing in them

Quality is
Our motto
Creative and Customized Solutions
The factor that differentiates SHAILJA the most is it's quality, which is achieved with the highest quality of Raw material procured form various European countries. This combined with our top-notch production house enables us to produce finished products with superior quality. In the end to ensure the seamless installation of the windows at the clients' home our team of highly skilled technicians ensure that the whole process of installation goes smoothly and also to ensure that the quality of the product is maintained throughout.
All SHAILJA products are qualified for air tightness, water resistance, sound insulation and heat transmission.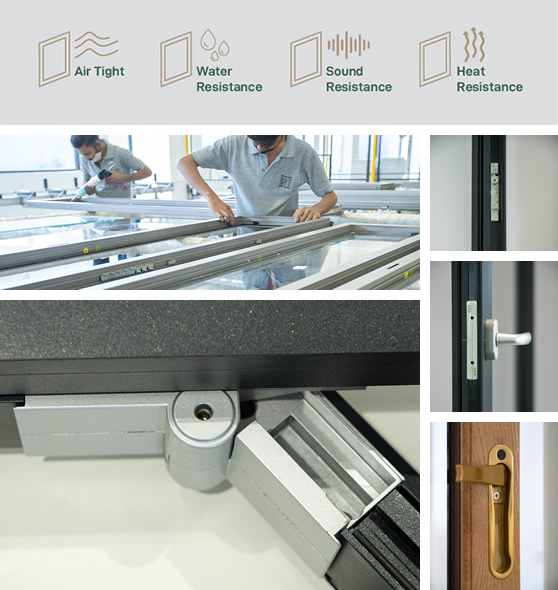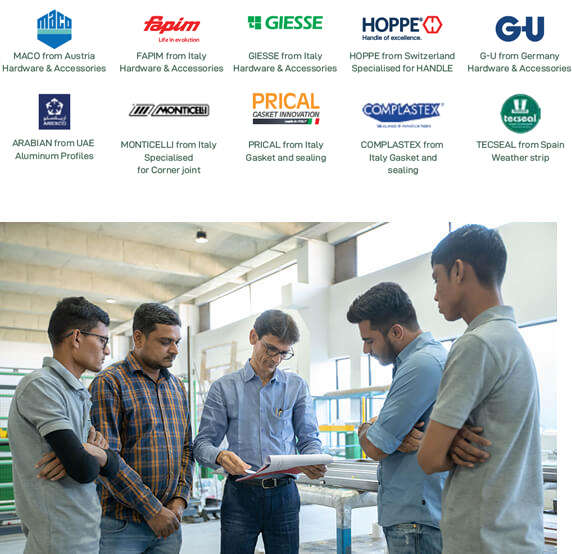 Aluminium Profiles, Accessories & Fittings and Sealing
When it comes to manufacturing, we only make use of the world's most reputed accessories and fittings for all our products. In this manner, we are able to assure that our products are durable and stand the test of time.